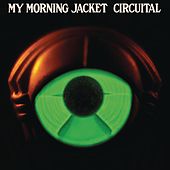 My Morning Jacket's latest release,
Circuital
, hit the shelves last week while I was delinquent in my 'new releases' post, so lets give the release some love. It ain't no
Z
, but still worthy of the words 'return to' following the slightl disappointment of
Evil Urges
.
Other items of not this week:
Letterman
is celebrating the first ever (and, I'm going to predict, last) Drum Solo Week, featuring some of music's best skin pounders.
Late Show
drummer Anton Fig starts things off Monday, and he's followed by Sheila E. on Tuesday; the legendary jazz drummer Roy Haynes goes on Wednesday; and Rush's Neil Peart brings bangs too-many-piece set on Thursday.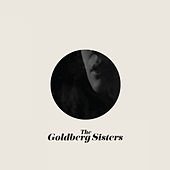 The Late Late Show with Craig Ferguson
welcomes
The Goldberg Sisters
, which is notable in that it's actor Adam Goldberg, featuring help from Flaming Lips' Steven Drozd among others.
Picks for the week
Monday, June 6
ABC:
Jimmy Kimmel Live
:
Foster the People
(REPEAT)
CBS:
Late Show With David Letterman
:
Anton Fig
NBC:
The Tonight Show with Jay Leno
:
Cee-Lo Green
NBC:
Late Night With Jimmy Fallon
:
Mogwai
NBC:
Last Call With Carson Daly
:
Sarah Lee Guthrie & Johnny Irion
(REPEAT)
SYNDICATION:
The Ellen DeGeneres Show
:
Mike Posner
(REPEAT)
TBS:
Lopez Tonight
:
LMFAO
TBS:
Conan
:
Flogging Molly
Tuesday, June 7
ABC:
Jimmy Kimmel Live
:
Sara Bareilles
CBS:
The Talk
:
Pat Benatar
CBS:
Late Show With David Letterman
:
Sheila E.
CBS:
Late Late Show With Craig Ferguson
:
The Goldberg Sisters
(Actor Adam Goldberg)
NBC:
The Tonight Show with Jay Leno
:
OneRepublic
NBC:
Late Night With Jimmy Fallon
:
My Morning Jacket
NBC:
Last Call With Carson Daly
:
The Knux
,
Mona
(REPEAT)
PBS:
Tavis Smiley
:
Ziggy Marley
Wednesday, June 8
ABC:
Jimmy Kimmel Live
:
I See Stars
(REPEAT)
CBS:
Late Show With David Letterman
:
Roy Haynes
NBC:
The Tonight Show with Jay Leno
:
Lenka
NBC:
Late Night With Jimmy Fallon
:
Joe Jackson
NBC:
Last Call With Carson Daly
:
The Black Angels
,
Nicole Atkins
(REPEAT)
TBS:
Conan
:
Death Cab For Cutie
Thursday, June 9
ABC:
Jimmy Kimmel Live
:
Friendly Fires
CBS:
Late Show With David Letterman
:
Neil Peart
NBC:
The Tonight Show with Jay Leno
:
Tinie Tempah
NBC:
Late Night With Jimmy Fallon
:
Robbie Robertson
NBC:
Last Call With Carson Daly
:
Girl Talk
,
Interpol
(REPEAT)
PBS:
Tavis Smiley
:
Barry Manilow
\
SYNDICATION:
Live With Regis and Kelly
:
Natasha Bedingfield
TBS:
Lopez Tonight
:
Barry Manilow
TBS:
Conan
:
Jesse & the Tall Boys
Friday, June 10
ABC:
Good Morning America
:
Jennifer Hudson
ABC:
Jimmy Kimmel Live
:
Lykke Li
(REPEAT)
NBC:
The Today Show
:
The Script
NBC:
The Tonight Show with Jay Leno
:
Bill Cosby
NBC:
Late Night With Jimmy Fallon
:
DJ Quik
NBC:
Last Call With Carson Daly
:
Lykke Li
,
The Hours
(REPEAT)
Saturday, June 11
NBC:
Saturday Night Live
:
The Strokes
(REPEAT)
PBS:
Austin City Limits
:
Lyle Lovett
,
John Hiatt
,
Guy Clark
,
Joe Ely
(REPEAT)