Black Joe Lewis & the Honeybears make national TV debut on Letterman Monday
For Austin's Joe Lewis, it all began in a pawn shop where Lewis worked. Bored one day. Lewis picked up a guitar and felt the magic. After playing some open mics around town with his Honeybears trio, Lewis landed a spot opening for Little Richard. Local indie bands Spoon and Okkervil River also noticed and had Lewis open for them, leading Spoon drummer Jim Eno to produce their 2009 debut full length,
Tell 'Em What Your Name Is!
.
Lewis and his Honeybears will make their network television debut on
Letterman
Monday night, likely performing "Living in the Jungle" from their latest,
Scandalous
, and not wearing
the "Fuck This" t-shirt he wore at Sasquatch
a couple weekends back. Dave has a soft spot for acts like Lewis' Honeybears, but can we expect an encore request like The Heavy got on their last appearance?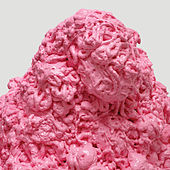 Elsewhere, the New York dancerock trio
Battles
play
Fallon
on Thursday. Their latest,
Gloss Drop
, was released just last week to critical raves, following the exit of short-term vocalist Tyondai Braxton. For
Gloss Drop
, the band called in a few notable cameos for vocals (
Gary Numan
,
Blonde Redhead
's Kazu Makino, and, most notably for Thursday,
Kompakt
's Matias Aguayo (on the lead single "Ice Cream"). And there's not many better acts to have play during "Video Game Week" on
Fallon
, as you can imagine their high energy dance-meets-math-rock beats are perfect for the game geek set.
Picks for the week
Monday, June 13
ABC:
Jimmy Kimmel Live
:
Sara Bareilles
(REPEAT)
CBS:
Late Show With David Letterman
:
Black Joe Lewis & the Honeybears
NBC:
The Tonight Show with Jay Leno
:
Ziggy Marley
NBC:
Late Night With Jimmy Fallon
:
Ledisi
NBC:
Last Call With Carson Daly
:
Craig Wedren
,
Screaming Females
(REPEAT)
Tuesday, June 14
CBS:
Late Late Show With Craig Ferguson
:
Everest
(REPEAT)
NBC:
Late Night With Jimmy Fallon
:
Lauryn Hill
NBC:
Last Call With Carson Daly
:
Fitz & the Tantrums
(REPEAT)
TBS:
Lopez Tonight
:
And You Will Know Us By the Trail of Dead
TBS:
Conan
:
The Airborne Toxic Event
Wednesday, June 15
ABC:
Good Morning America
:
Barry Manilow
CBS:
Late Show With David Letterman
:
Todd Rundgren
NBC:
Late Night With Jimmy Fallon
:
Paul Williams
NBC:
Last Call With Carson Daly
:
Broken Bells
(REPEAT)
Thursday, June 16
ABC:
The View
:
Chaka Khan
NBC:
The Tonight Show with Jay Leno
:
Pitbull
with
Ne-Yo
NBC:
Late Night With Jimmy Fallon
:
Battles
NBC:
Last Call With Carson Daly
:
Black Rebel Motorcycle Club
(REPEAT)
OWN:
The Gayle King Show
:
Paul McCartney
,
Yoko Ono
TBS:
Lopez Tonight
:
Deftones
Friday, June 17
NBC:
Last Call With Carson Daly
:
Goldheart Assembly
(REPEAT)
Saturday, June 18
BBCAMERICA:
The Graham Norton Show
:
Lady Gaga
NBC:
Saturday Night Live
:
The Black Keys
(REPEAT)
PBS:
Austin City Limits
:
Sharon Jones & The Dap-Kings
,
Carolyn Wonderland
(REPEAT)