Sons of Anarchy
.
While it was pretty obvious that Clay's fate was sealed by the end of "Family Recipe" (Episode 4.08 a couple weeks back), when he snuffed out Piney. Unser and Gemma would surely know, and we know Gemma and Jax are essential to the series going forward, so if someone has to go by the end of the season, it's obviously Clay. And that's the framework this episode helped lay out -- Clay's final demise. FX recently granted Kurt Sutter an extra episode with which to finalize his tale, so there's now four hours left to get to the end game (with any Clay demise possibly happening as early as the penultimate hour). It will be fun to see if they can keep the tightrope tension throughout, or if the inevitable is dragged out (ala last season's hide-the-baby plot).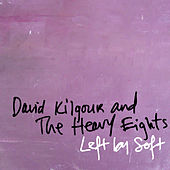 Musically, the Sons of Anarchy house band (The Long Rangers) recruited
Battleme for an as yet unreleased track "Time"
* to back the incredibly tense ending scene with Gemma (in impressive make-up) and Unser.
*Best way to get this track when it becomes available is to follow Battleme on
Facebook
or
Twitter
.
Playlist:
Sons of Anarchy - Episode 4.10
1.
"Tarmac City" - Endless Boogie
[
mp3
]
2.
"Way Down Here" - David Kilgour & The Heavy Eights
[
mp3
]
3.
"Hard White (Up In The Club)" - Yelawolf
[
mp3
]
4. "Iron Horse" - Beck
5.
"Time" - Battleme & The Forest Rangers
Previously:
"NS" (Episode 3.13)