Original, heartbreaking, and uplifting in sort of a group hug way for the anti-bush forlorn,
Sorryeverybody.com
collects photos from folks apologizing to the world for not defeating Bush.
Overloaded, the site went down, but you can still find it
here
. (THIS SITE HAS SINCE GONE DOWN)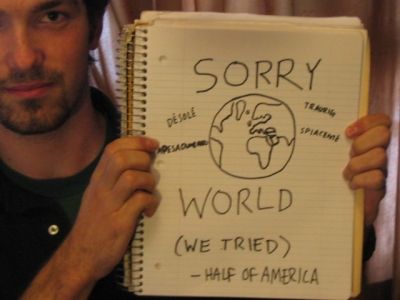 Update -
the site's back up
.