Archers of Loaf play Fallon Friday, June 24
Fresh off a couple reunion shows (including the recent Sasquatch! performance
we covered three weeks back
), North Carolina's
Archers of Loaf
are answering their fans' call and now embarking on a full tour. To help kick it off, AoL is taking to the airwaves, playing
Late Night with Jimmy Fallon
on Friday night, granting many a Loafhead's greatest desire.
On top of that, Merge Records has stepped up to reissue all four of their releases, including a special 20th anniversary edition of the noise pop classic
Icky Mettle
. For those not familiar with the Loaf, this will be the album to get as they'll be tacking on the great EP
Vs the Greatest of All Time
on it as well. We can expect Eric Bachman and crew to perform
"Web in Front"
from
Icky Mettle
, and we'll be chanting "All I ever wanted was to be your spine" before the night is over.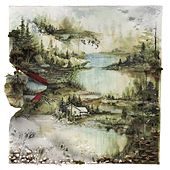 Meanwhile,
the oft-mentioned Bon Iver
has two appearances this week, hitting
Fallon
as well this week (Tuesday), but also sitting down for truthiness on the all of a sudden music-heavy
The Colbert Report
on Monday. Stephen Colbert is eschewing his normal author and politician guest run this week in favor of a week of musicians. This week
The Colbert Report
also welcomes
Florence & the Machine
(Tuesday),
Talib Kweli
(Wednesday) and
the Black Belles
(Thursday).
Elsewhere, there's Pearl Jam's Eddie Vedder taking a break from the PJ 20th anniversary celebrations, going it alone with his ukelele on
The Tonight Show with Jay Leno
Monday evening. Tiny Tim better watch out.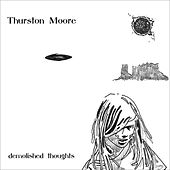 But the real pearl might just be the combination of alternative legends
Thurston Moore
(
Sonic Youth
) and
Bob Mould
(
Husker Du
,
Sugar
) both making appearances on
Fallon
Wednesday night. Moore recently released an intriguing acoustic-centric release,
Demolished Thoughts
, easily the best solo release he's done yet. Mould, for his part, is out promoting his memoir
See a Little Light
, co-authored with rock scribe Michael Azzerad (
Our Band Could Be Your Life
). Mould must be sitting down for an interview, talking about his work with wresting's WCW and his late immersion into gay culture, but will he also be performing? Sitting in with The Roots? Must tune in to find out...
Picks for the week
Monday, June 20
ABC:
Jimmy Kimmel Live
:
Panic! at the Disco
CBS:
Late Show With David Letterman
:
Eddie Vedder
COMEDY CENTRAL:
The Colbert Report
:
Bon Iver
FUEL:
The Daily Habit
:
The Chain Gang of 1974
NBC:
The Tonight Show with Jay Leno
:
LMFAO
NBC:
Late Night With Jimmy Fallon
:
Weird Al Yankovic
(sitting in with
The Roots
),
Mint Condition
NBC:
Last Call With Carson Daly
:
Mini Mansions
(REPEAT)
TBS:
Lopez Tonight
:
Sharon Jones and the Dap-Kings
Tuesday, June 21
ABC:
Jimmy Kimmel Live
:
Pitbull
CBS:
Late Show With David Letterman
:
Drive-By Truckers
COMEDY CENTRAL:
The Colbert Report
:
Florence and the Machine
FUEL:
The Daily Habit
:
The Maine
NBC:
Late Night With Jimmy Fallon
:
Bon Iver
,
Big Sean
(sitting in with
The Roots
)
TBS:
Conan
:
Reggie Watts
Wednesday, June 22
ABC:
Jimmy Kimmel Live
:
Matt Nathanson
CBS:
Late Show With David Letterman
:
Beady Eye
COMEDY CENTRAL:
The Colbert Report
:
Talib Kweli
FUEL:
The Daily Habit
:
Ziggy Marley
NBC:
The Tonight Show with Jay Leno
:
Raphael Saadiq
NBC:
Late Night With Jimmy Fallon
:
Bob Mould
,
Thurston Moore
NBC:
Last Call With Carson Daly
:
Ra Ra Riot
(REPEAT)
SYNDICATION:
The Ellen DeGeneres Show
:
Flo Rida
(REPEAT)
TBS:
Conan
:
Alison Krauss & Union Station
Thursday, June 23
ABC:
Jimmy Kimmel Live
:
Jill Scott
CBS:
Late Show With David Letterman
:
Noah and the Whale
CBS:
Late Late Show With Craig Ferguson
:
Little Big Town
COMEDY CENTRAL:
The Colbert Report
:
The Black Belles
FUEL:
The Daily Habit
:
Black Veil Brides
NBC:
The Tonight Show with Jay Leno
:
The Antlers
NBC:
Last Call With Carson Daly
:
Mini Mansions
(REPEAT)
PBS:
Keeping Score: Mahler - Part 1, Origins
:
Gustav Mahler
TBS:
Lopez Tonight
:
Pitbull
TBS:
Conan
:
My Morning Jacket
Friday, June 24
CMT:
Crossroads
:
The Doobie Brothers
and
Luke Bryan
FUEL:
The Daily Habit
:
Unknown Mortal Orchestra
NBC:
The Today Show
:
Bruno Mars
NBC:
The Tonight Show with Jay Leno
:
Plain White T's
NBC:
Late Night With Jimmy Fallon
:
Archers of Loaf
SYNDICATION:
The Ellen DeGeneres Show
:
Nicki Minaj
(REPEAT)
Saturday, June 25
BBCAMERICA:
The Graham Norton Show
:
Friendly Fires
NBC:
Saturday Night Live
:
Elton John & Leon Russell
PBS:
Austin City Limits
:
Manu Chao